Welcome to Suburban Street News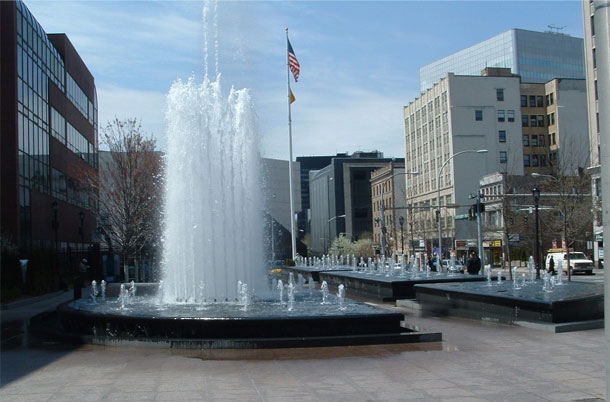 __________________________________________________________________________________
—————————————————————————————————-
County Executive-Elect Latimer to Give BCW Exclusive Preview of Plans for Westchester
WHITE PLAINS, NY – November 2017 – Fresh off the campaign trail, Westchester County Executive-Elect George Latimer will address the Business Council of Westchester in one his first public speaking engagements in his new role as the county's chief executive.
Latimer will address the BCW on Tuesday, December 12 from 8-9:30 a.m. at Tappan Hill in Tarrytown as part of the BCW's Key Bank Speakers Series.
Marsha Gordon, President and CEO of the Business Council of Westchester, said the event would provide members with a rare opportunity to get an inside look at Latimer's priorities for the county's future and his plans for economic development.
"We were honored that the new County Executive has chosen to make one of his first public appearances at our Key Bank Speakers Series,'' she said. "We will be very interested to hear about his plans for the transition and his thoughts on promoting economic development in Westchester."
Admission is $65 for members and $75 for future members.  Tickets can be reserved by visiting thebcw.org. Click here to register.
–The Business Council of Westchester
The county's largest and most influential business membership organization, The Business Council of Westchester is committed to helping businesses build, connect and win. In addition, The Business Council of Westchester is actively involved in reviewing federal, state and county legislation and regulations in order to assess the potential impact on the business community and to influence the outcomes through advocacy when the business community's interests may be affected. It also acts as an information resource for the business community and government leaders at all levels.
________________________________________________________________________________
Continuum Debuts in White Plains 
16-Story Transit-Oriented Development is Newest
Luxury Rental to be Built in Downtown White Plains
WHITE PLAINS, NY (Nov. 2017) – LCOR, a fully integrated real estate
investment management and development company, has announced the debut of
*Continuum,* an innovative transit-oriented development featuring a wide
selection of stylish residences, a wealth of first-class amenities and easy
access to mass transit.
Located at 55 Bank Street immediately adjacent to the White Plains
Metro-North station, *Continuum* features a 16-story tower with 288
residences and 3,000 square feet of ground floor retail space and
underground parking with 381 spaces. The beautifully designed residences
feature the finest contemporary finishes with expansive windows that create
an open, airy and spacious feel with panoramic views of downtown White
Plains and the Manhattan skyline.  Pre-leasing is under way and the first
residents are expected to move in November 15. For leasing information
visit www.continuumwhiteplains.com
The studios, which range from 523 to 587 square feet, are priced from
$2,120 to $2,380 per month. The one-bedroom residences range in size from
710 to 732 square feet with monthly rents ranging from $2,680 to $3,020.
The two-bedroom residences range in size from 1,184 to 1,256 square feet
and are priced from $3,845 to $4,220 per month.
*Continuum *features an impressive array of  amenities from the grand
two-story lobby with 24-hour concierge to a sophisticated Sky Lounge that
includes a Club Room with a full complement of entertainment options
including a fireplace, kitchen, private dining area and multiple smart TVs.
An adjacent roof-top deck has an open air terrace, fire pit and spectacular
views of Manhattan. Residents can also enjoy a beautifully designed sundeck
terrace with swimming pool, plantings, outdoor furnishings and BBQ grills.
There is also a state-of-the-art fitness club, business center, children's
playroom and game room/ simulator.
Located just steps away from the White Plains Metro-North station,
*Continuum* is only a 30-minute commute to Grand Central Station. It is
also minutes from fine restaurants, shops and entertainment in Downtown
White Plains.
"*Continuum *is a unique opportunity to enjoy a sophisticated lifestyle
with outstanding amenities, 24-hour concierge and an unbeatable location
that's minutes from Metro-North and everything that Downtown White Plains
has to offer," said Brian Barry, Senior Vice President of LCOR.  "We are
especially proud to be part of the remarkable renaissance under way in
Downtown White Plains," he added.
White Plains Mayor Thomas Roach said, "The importance of a vibrant,
well-functioning transit hub to a city cannot be understated. In White
Plains we are moving forward with plans to improve our Transit District.
The Continuum aligns with our vision for the District and I am pleased to
see it come to fruition. In addition to a great living space, Continuum
residents
__________________________________________________________________________________
Dealing with Devastation
Editorial by James C. Benerofe
With the onslaught of natural disasters in recent months, there are practical steps that we could
take to make recovery easier and allow for dealing more effectively with long and short term recovery. We have been faced with hurricanes, floods, tornadoes, and earthquakes.  Hurricanes
and floods have devastated island and coastlines.
Why don't we have some large cruise ships come into places like Puerto Rico and other tropical islands and house  thousands of people until reconstruction of infrastructure can be completed.
This would be an immediate interim solution–an obviously temporary measure.
For the long term,  FEMA should consider and evaluate building disaster recovery ships that would essentially be floating cities. These ships would be designed like cruise ships. FEMA might  also
explore buying and modifying existing cruise ships.  These ships would have the ability to move to a disaster area within a matter of days. The ships would be designed with all of the facilities that a community has–apartments, retail stores, medical services, recreational services, and a lot of other necessities. The ship would be stocked and maintained at all times. The ships would vary in size
starting at accommodating 500 to 1000 people and going to as large as 5000 to 6000 people.
The objective of this concept would be to bring families and individuals back to some kind of
normal lifestyle as quickly as possible.This kind of program will require extensive evaluation.
We are dealing with catastrophic events involving millions of people and we need to do something.
_________________________________________________________________________________
A Federal Tax Cut Plan    
Editorial by James C. Benerofe
If I were President, this is what I would propose as a tax cut.
Anyone with W-2 income of $50,000.00 or less would pay ZERO Federal Income Tax. They would continue to pay Social Security.
They would still file a tax return. If states that have an income tax
wished to participate they could offer the same tax cut. This plan
would not require any elaborate legislation and would likely create
an immediate stimulus to the economy. There would also be written
into the legislation a qualification gap so that individuals earning say $51,000.00 would still qualify. Reasonably, the gap would be limited to $5,000.00.   After five years, an economic review of how effective
this was in stimulating the economy would be undertaken. If it was determined successful, it would be permanent.  It might also be considered at that time to apply it to higher income levels (although there should be a limitation on how it should go, perhaps based on the cost of living index).
____________________________________________________________________________________-
_______________________________________________________________________________________________
Iona College News

Iona College Announces Plans for Restaurant, Market on North Avenue SAGE Café Delivers on a Promise to Community NEW ROCHELLE, N.Y. (January 26, 2017) –.Read More »